I was tagged my the hilarious and adorable
Erin
in the "5 things about me" game! I love these little games because I get to know things about my favorite bloggers. Hope you learn some new things about me : ) But first, I tag
Faith
,
Kate
, and
Jackie
!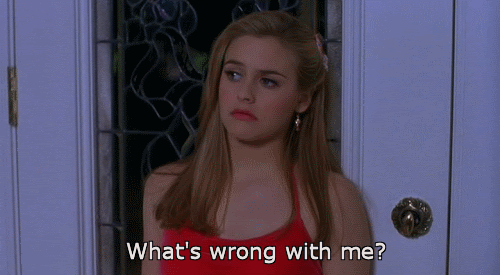 1) I don't drink milk
Seriously, why don't I like milk? I haven't drank milk since I was a little bitty infant. Ever since, I about throw up any time I come close to it. No worries, I love cheese, ice cream, yogurt, and anything else dairy. I have no clue what it is…I have even tried chocolate & strawberry milk and it's a no-go.
2) I don't cry ever
Well, don't get me wrong, I cry. Just not usually. AND especially I don't let it flow if people are around. Derek's another story. I can cry more easily around him. But not often. Maybe two times a year? Anyway, sometimes I wish the emotion came to me more often. Like happy tears. I definitely wish I could cry happy tears!
3) I used to be a huge tomboy
So, you all know that I grew up on a
farm
in South Dakota. But even after moving to Ohio and all through middle school, I used to be a HUGE tomboy! I didn't start wearing makeup every day until graduate school. In college, I would wear makeup when we would go out on the weekends. But every day mascara and some powder, yeah, that didn't start until 4 years ago. Besides makeup, I loved being outside. Growing up, I was never inside. My childhood best friend and I would be outside in the woods, in creeks, on the 4-wheeler, or wherever the day would take us. As long as we were outside and getting dirty, we didn't care.
4) I've never broken a bone before
Considering number 1), I feel like I've really lucked out!! Believe me, I'm knocking on wood right now because I do not want to jinx myself with this one.
5) I've been in a fist fight
Well, let me rephrase that. I've been punched in the face before. On my 20th birthday, we were out at a bar (not drinking of course because I was underage and that would be illegal ;) ). Well, I was standing by this random group of people and all of the sudden I get punched in the face. Some drunk guy was swinging at the man standing right next to me and missed. He hit my jaw instead. What an idiot!! Good thing the drunk guy ran out of the bar immediately because there were a huge group of people about ready to beat him down. THAT was a memory that I'll always remember.
So, I hope you learned some new things about me today!