Did anybody catch the CMA awards last night? I did not because Derek and I were busy watching American Reunion (loved it!). BUT, that did not stop me from stalking websites today to see what & how many dresses Miss Carrie wore while hosting.
Of course she looked gorgeous in every sing one of those dresses. I thought I would share some of my favorites. You can find the original article
here
where I got all the photos from.
Red Carpet Look: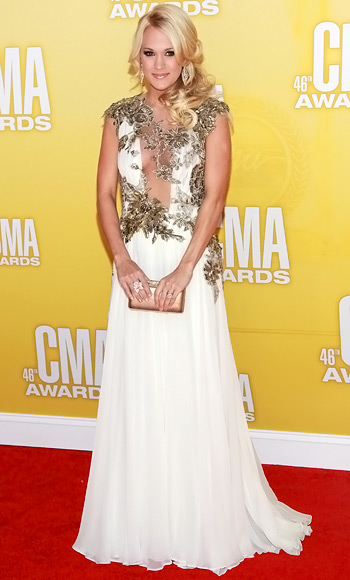 In my opinion, THESE are Carrie's colors. Gold and White look phenom on her. Love it!
Shimmery Long-Sleeved Minidress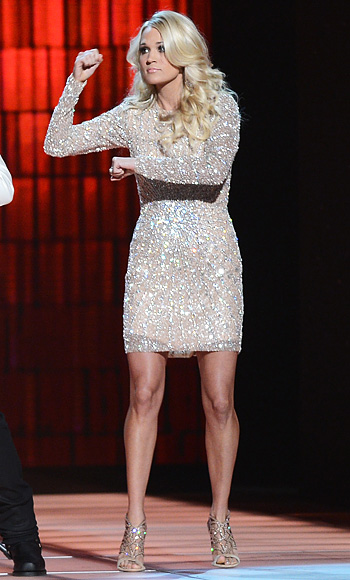 So this is such a "non runway look," but I love it!! I can't get enough of long-sleeved minidresses, especially around this time of year. Her shoes are amazeballs, so that is why I was really into this outfit!
Dramatic Long Black Gown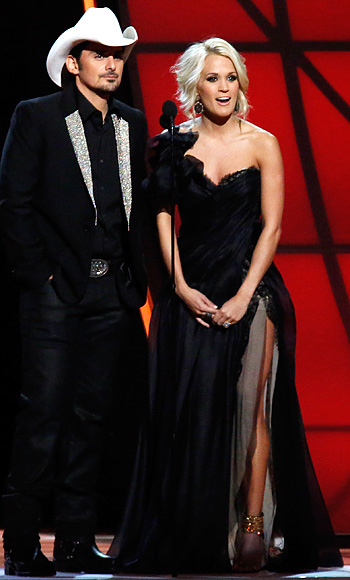 I'm a huge fan of Carrie wearing her hair up so of course this look was a huge hit for me. I don't love straight strapless on Carrie, but the sweetheart neckline and embellishment make this dress all sorts of great!
Multi-Layered Cocktail Dress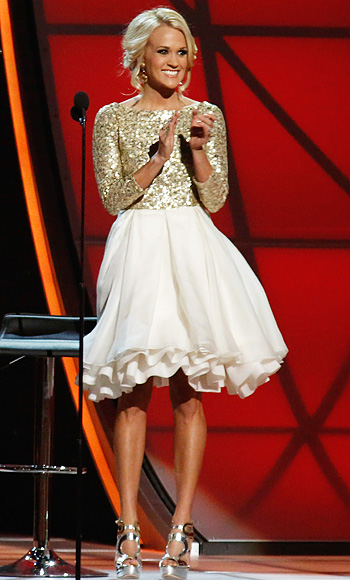 So.adorable!! Again, love the gold and white (see above!). I really wish Alice + Olivia would sport some affordable pieces because I really love their dresses
Sequin Minidress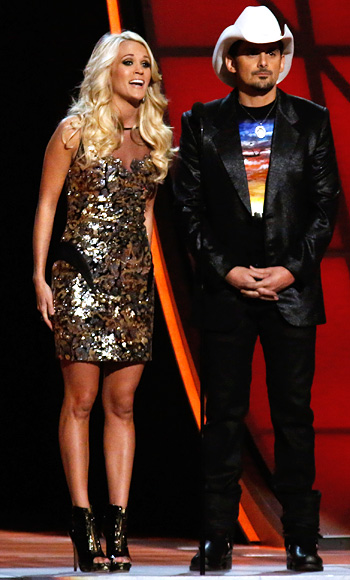 HOTT! That's all.
Those were my favs from the night. Did I miss one of your favorites?
Hope you have a great weekend!