It's been a while since I've linked up for What I'm Loving Wednesday, so I have a lot of things to share with you today. Don't forget, you can link up
here!
I'm literally making Funfetti cupcakes as we speak…and that, my friends, just makes me happy!
Yapta!
You can use this website to track your flights. You receive a weekly summary that lets you know if your itinerary has gone up or down in price.
Reading. Seriously, I've done sooo much reading lately. I love it! Including the book above….Guilty Wives was fantastic!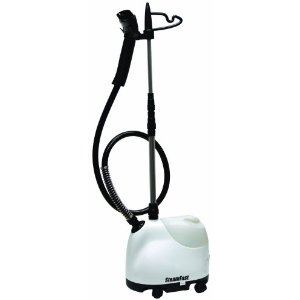 My new steamer! I never want to use an iron again. PLUS- I got 30% off with my Kohl's coupon so, a deal is always a plus!
I bought the Lorac unzipped from Sephora a couple of weeks ago and I'm seriously
inlove
! I absolutely love the color palette and the shimmer it has. Oh, AND it came with an eye primer. I've been in search for a good primer and haven't found one that I really even like…but I give this primer two thumbs up!
So I finally tried the Nars blush in
org@sm
that everybody raves about….and I now see why! It is the best color….love it!
I received my cap and gown the other day for my graduation next month…yay! So exciting that graduation is less than a month away!!
My spray tan last week! It was super fabulous. I've only gotten one other…and it was close to horrible. At this salon, there is a real person spraying you. Plus, sunless tanning is all they do! My tan was a great color and lasted 6 days. Definitely will be rocking that again!
Thisvideo!
Seriously, watch it if you want a good laugh! "Ain't nobody got time for that" :-)