YES, I'm talking about Carrie Underwood! We all drool over her amazing legs, so I thought those suckers deserved the title of this post! So lets take a look at her many wardrobe changes (all photos via
People
):
Red Carpet Gold Dress (Love!)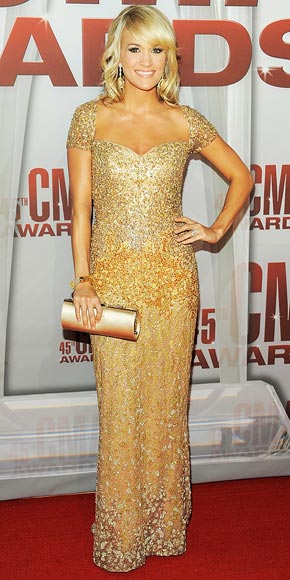 White, structured opening dress (Holy bangs! But love the dress!)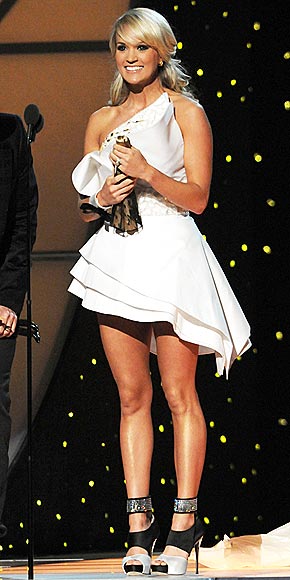 Brown/gold classy number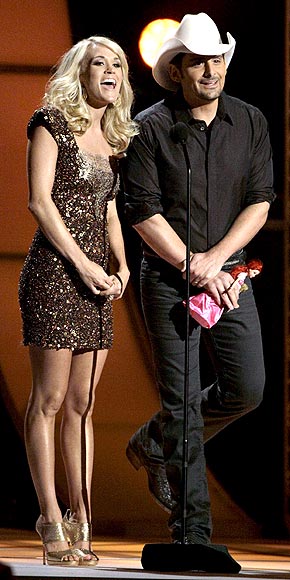 Peach, ill-fitting, dress (the best hair of the night though, IMO)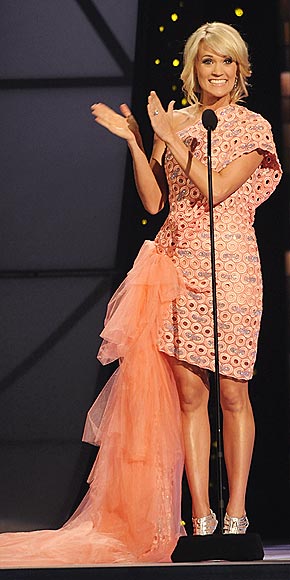 What was she thinking/Britney Spears No-words-for-it outfit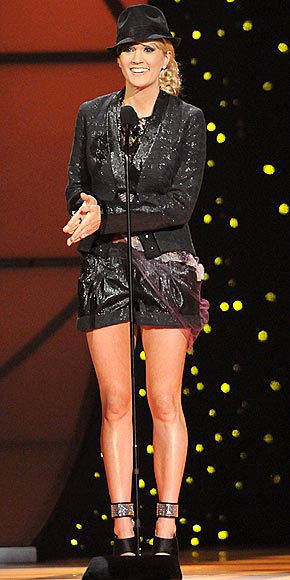 Barbie pink dress (My favorite hair/dress/shoes combo of the night!)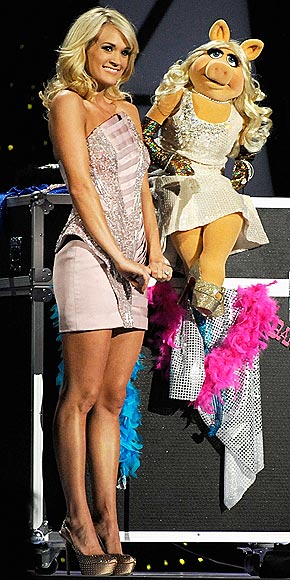 Hmmm….let's just go with brown glittery dress with a pleated neck accessory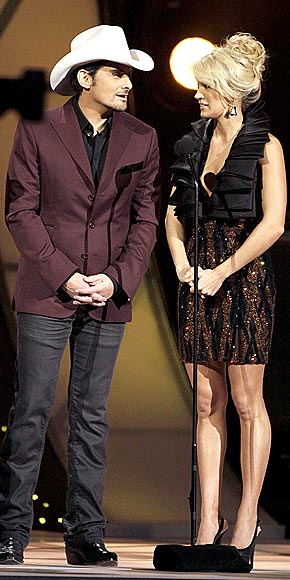 Gorgeous performance dress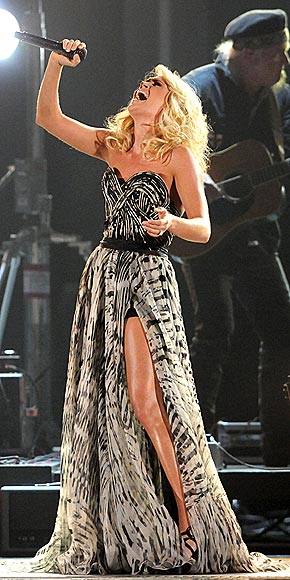 Pink flowy dress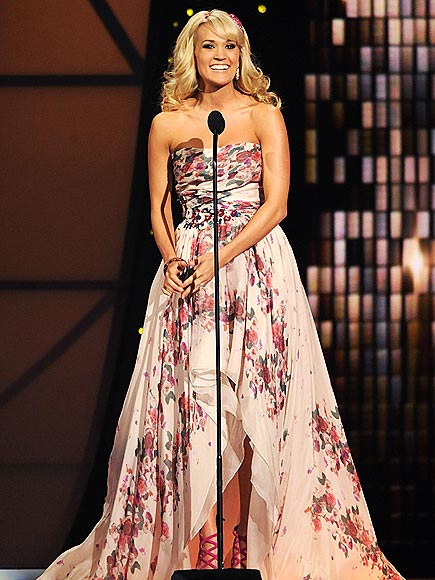 Dancing-with-the-stars leotard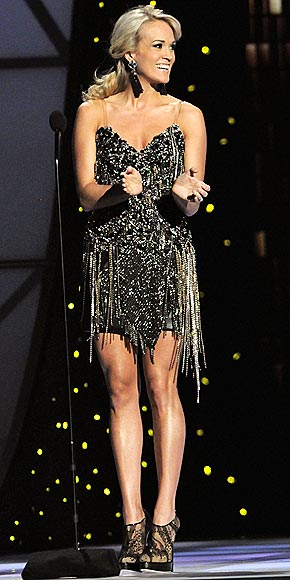 And finally, a Grecian-esque over taking Carrie's body- dress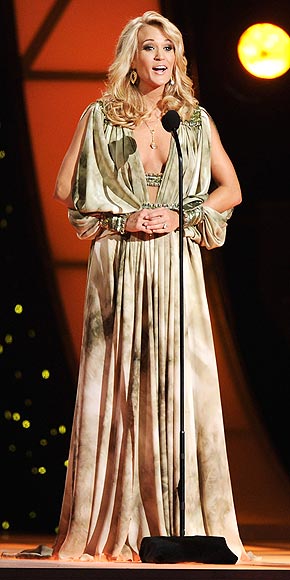 Which one was your favorite?