I was surprised by three wonderful bloggers last week with 3 AWARDS! Stephanie at
Blond Highlights
, Janna Renee at
Come Have a Slice of P.I.E
, and Kristen at
Joyful Ramblings
…..so super sweet and it literally made my week ladies =)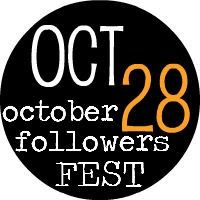 I also want to link up with the big "block-party" of link-ups and introduce myself a bit. I love all the new visitors here, so let me tell you what you'll see on my blog:
Of course my sweet pup, Brutus
My adorable husband, Derek
Shopping
Recipes
Celebrity Gossip
Reality TV
House Updates
Our Travels
DIY Projects
And you'll probably get to read about all that gray area in between as well!
Thanks so much for stopping by my blog! I love getting to know you, so it's your turn!