Will you be going to the movie theater this weekend to see The Ides of March? Well let me tell you why you should! First of all, it is a thriller/action movie and those are my fav!! Second, The entire movie was filmed in CINCINNATI! Remember
here
when our house search kept getting delayed because our realtor was an extra in this film? Well the movie comes out this weekend and I hear Cincinnati is like a "main actor" and is portrayed very well.
Another reason you should see this film….well, just take a look:
Ryan Gosling
George Clooney
Philip Seymour Hoffman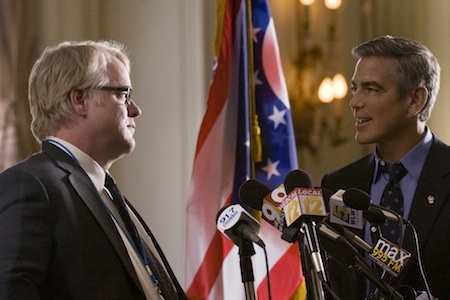 Paul Giamatti
Marisa Tomei
Do I have you hooked yet?!? Well, hopefully I'll be seeing this film over the weekend. If so, I'll be sure to provide all of you with a review next week!
Hope you have a great weekend!